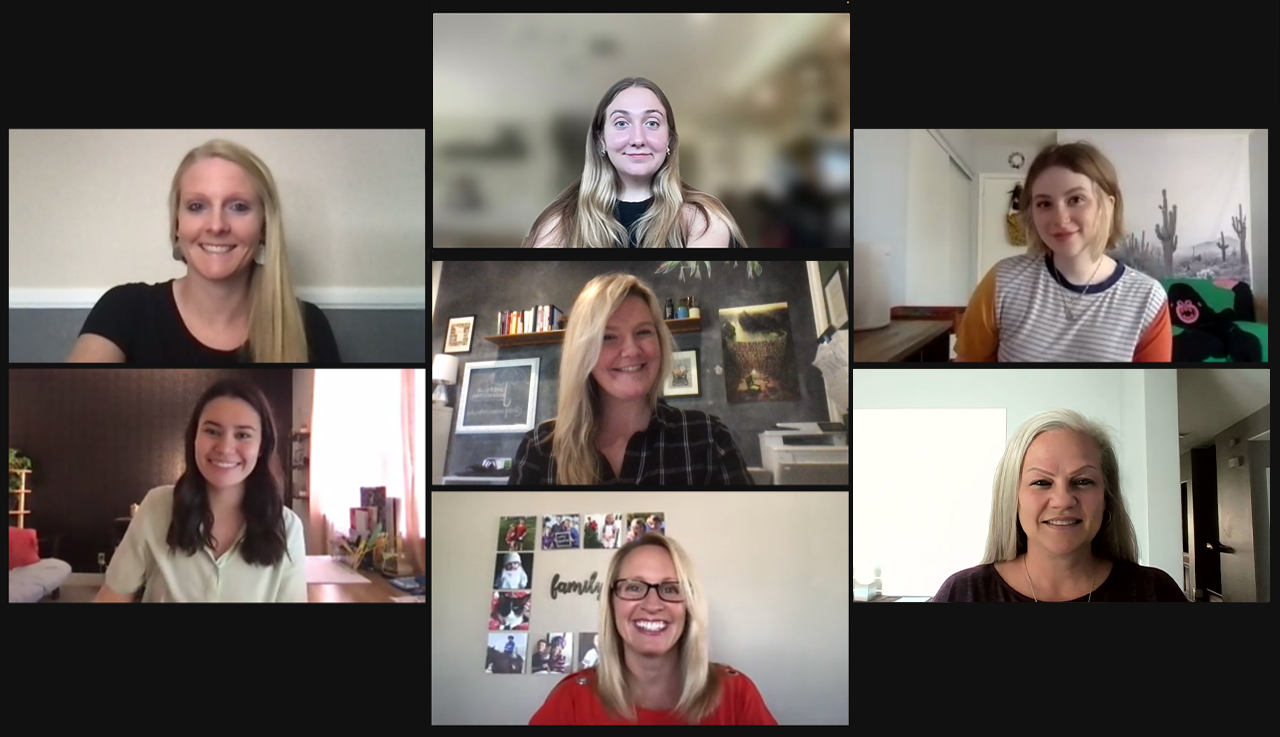 "Care more than others think wise. Risk more than others think safe. Dream more than others think practical. Expect more than others think possible. "
Claude Bissell, Author and Educator
Kathryn Jacobs
Owner
Certified Bookkeeper
Certified Quickbooks ProAdvisor
Notary Public
I started my career by pursuing my passion - a degree in Culinary Arts.  I then pursued another degree in Hospitality Management.  It was throughout my studies and my early career as a restauranteur and private caterer that I realized my affinity for accounting.
When my husband Daniel and I were married I had the privilege of taking on the bookkeeping of his business - Mr. Camera, Inc. - the largest television production company in Las Vegas.
After achieving my Bookkeeping Certification, I decided to expand this into a company of my own - Umbrella Bookkeeping, LLC.  I am also a Quickbooks Online Certified ProAdvisor as well as a Notary Public.
I have extensive experience with both for-profit and non-profit businesses, from bookkeeping to secretary of state filings, business taxes to independent audit readiness.
Welcome.  I look forward to working with you.
Hailey Dobson
Bookkeeper
Certified Quickbooks Online ProAdvisor
Hailey is a student at the University of Nevada Las Vegas and is working toward becoming a Certified Bookkeeper with the AIPB. She is a graduate of the Las Vegas Academy of the Arts and has experience in both Marketing and Law. She and her boyfriend have two dogs, Chloe, a Golden Retriever and Emma, a German Shepherd.
Hailey joined Umbrella Bookkeeping in March 2019 as a Junior Bookkeeper, and quickly moved up to Certified ProAdvisor and Full Charge Bookkeeper. She is now an Account Manager and integral part of the Umbrella Bookkeeping team.
Chelsea Crandall
Chelsea is a student at the University of Nevada Las Vegas, working toward her Bachelor's Degree in Accounting. Once complete, she plans to begin studying for the CPA exam.
Chelsea joined Umbrella Bookkeeping in September 2020 as a Full-Charge Bookkeeper with 10 years of bookkeeping experience.  In her free time, she loves traveling, hiking and spending time with her family.
Angela Ice
Angela is a graduate of Arizona State University with a bachelor's degree in Marketing. She has worked extensively in the accounting field in a variety of industries. When she's not whipping dollar signs/decimal points into shape, she enjoys traveling to new places, hiking, and spending time with her two amazing kids.
Angela joined the Umbrella Bookkeeping team in February 2021 and is now a full-charge bookkeeper and account manager.
Julia Monahan
Julia is a graduate of the University of Nevada Las Vegas with a bachelor's degree in Journalism.  Born and raised in Downtown Las Vegas, she has 3 years of experience in inventory management and administration.
Julia joined the Umbrella Bookkeeping team in September 2020 as a Jr. Bookkeeper.  In her free time, Julia enjoys reading, drawing, and spending time with her family and two cats, Robot and Frankenstein.
Heather Nelson
Heather has her AA in Accounting. She knew from the time she was in 6th grade she would be working with numbers. Her dad told her something she would never forget, "All companies need an Accountant" and he was right. When not working, she loves to travel, hike and hang out with her awesome son.
Heather joined the Umbrella Bookkeeping team in October 2021.
Mariah Conlin
Mariah is a student at the University of Nevada Las Vegas and is working towards graduating in December with a bachelors degree in Communications. Mariah enjoys finding new hobbies, and caring for her 2 year old Australian shepherd/Kelpie mix, named Nico Blu.
Mariah joined Umbrella Bookkeeping in September 2022 as our executive administrative assistant.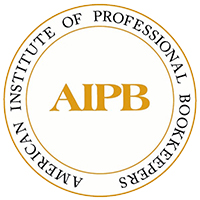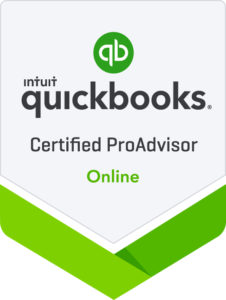 What is a Certified Bookkeeper?
Company owners about to hire a bookkeeper are entrusting their most important possession to a stranger.  They want to know that they are not putting their precious asset at risk.
Yet, most owners have no way of evaluation a bookkeeper.  That is why the Certified Bookkeeper designation through the American Institute of Professional Bookkeepers (AIPB) has become so important.
Certification assures an employer that this bookkeeper has the proven skills and knowledge needed to make adjusting entries, monthly bank reconciliations, payroll, depreciation, inventory, as well as installing the internal controls needed to protect company assets.
To become a Certified Bookkeeper, you must fully understand double-entry accounting; pass a four-part national certification exam at a Prometric Test Center; Sign a code of ethics to assure commitment to integrity; Have 2 years full-time bookkeeping experience; Constantly update your skill-set by earning 20 continuing education credits each year.
Kathryn Jacobs Credentials
Associates of Science, Culinary Arts
Art Institute of Las Vegas
Bachelor of Science , Hospitality Management
University of Nevada, Las Vegas
Certified Professional Bookkeeper & Member
AIPB
Quickbooks Online Certified ProAdvisor
Intuit Quickbooks
Notary Public
Nevada Secretary of State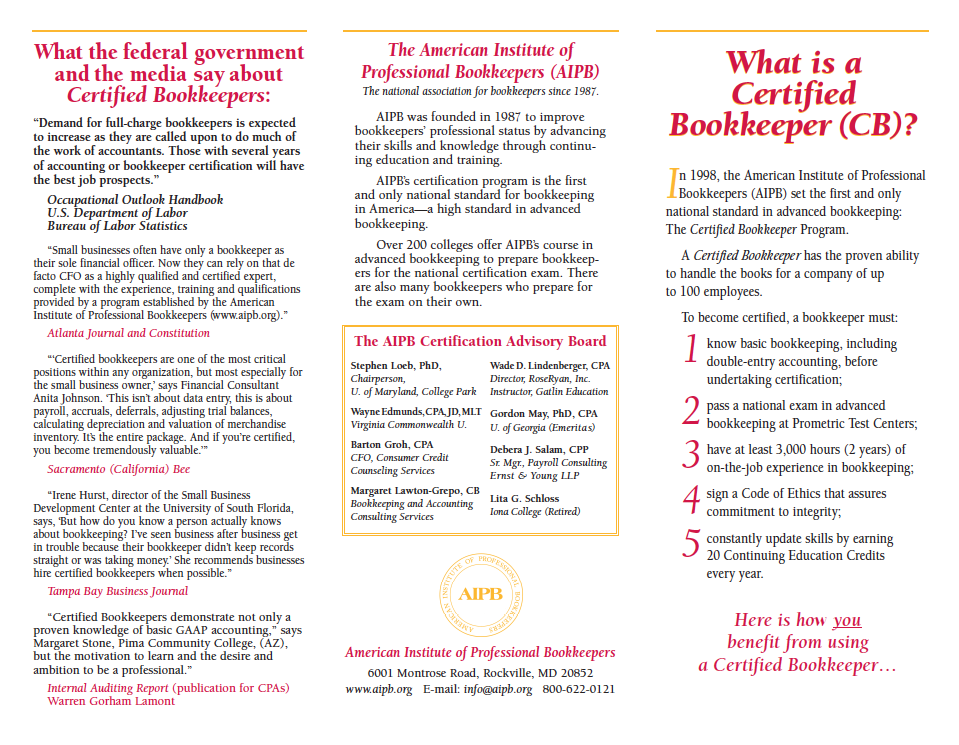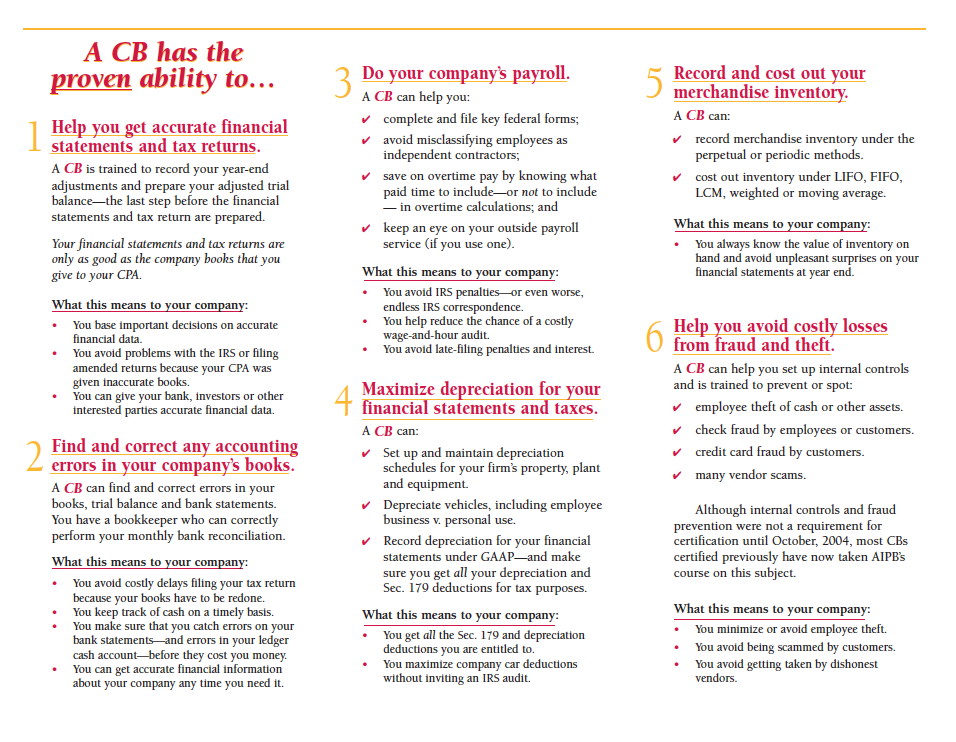 Get Started Today
Ready to have your Financial Needs met?  Call or Email us today and Consider it done.
Welcome to the Umbrella Bookkeeping Family.